Meetup at Baur Films, April 17, 2014
By Earle Levine
About thirty enthusiasts showed up at Baur Films' studio on April 17, 2014 to meet with cinematographer Tim Baur. Tim say he has been in the business about 17 years, does a lot of automobile photography as well as movies. He is a long time RC flyer, and an early adopter of multicopters in the pursuit of getting the great shot. He emphasized that the MRs are just a tool to get the shot, not an end unto itself, and that newer and better technology will always come along. It is the artistry and creativity that remains constant.
Here is a Dropbox link to photos and videos I took: https://www.dropbox.com/sh/93iynyszhfa0rkd/AACd6Y9u91w4QB83eAXdbnxla


The studio itself drew a lot of attention from us gadget freaks, with RC planes and quads, photo lighting, backdrops and equipment and a really nice kitchen area. Tim was very hospitable and eager to share information. Prior to his sit-down conversation, we handled and discussed his quads and he flew (inside) a very high end and silent hexacopter. Tim showed his Phantom V2 with a new smooth Zenmuse 3 axis gimbal. Nice. I think we were all surprised that his fleet was of "normal" sized craft, and a GoPro was adequate for TV broadcast video use.
Mike Rivard introduced Tim for the conversation. In a true conversation, Tim related some of his on-set experiences on such shoots as Hunger Games, Community, American Pickers, and Modern Family (season 5 "iSpy"). This included a near catastrophe when an crew member mis-launched a twitchy quad that then took off toward the star's head. A quick dodge saved the day, with a much safer relaunch and successful shot. Lots of information was shared rapid fire. Here are a few of the take aways:
CAMERAS
* No client wants the standard GoPro wide angle shot and GoPro narrow mode cuts resolution - Tim will try a Ragecam lens conversion to get the FOV and the resolution too.
*Quality GoPro lens filter adapters are available from Snake River Prototyping
*A GoPro Black has enough low light capability to shoot in the dark with white LEDs on the front of the quad.
*A liter soda bottle top, cut down, may make a GoPro sun shade.
*The other camera directors know is the 5D. You are wasting your time trying to talk them into something else.
EQUIPMENT
*Hobby King FrSky Taranis transmitters are low cost, highly configurable. Open source programming does require some tinkering. May defy the law of "you get what you pay for".
*Good road cases protect your equipment, help you not forget things, make you look professional and impress the crew. Win, win, win.
*Get comfortable with and confident in your equipment so you can concentrate on getting the shot. On the other hand realize that all equipment can and will fail at a bad time. Act accordingly.
*To be a single operator, Tim uses (now out of production) Eyetop glasses, with a small screen on one side and regular sunglasses. Allows shot framing while still having line of sight of the craft.(When Tim brought out the cool Eyetop FPV sunglasses and mentioned they were on Ebay, the group jumped online and bought out the remaining stock. I'm sure the seller wondered what the heck happened.)
CINEMATOGRAPHY
*Plan and set up your shot first, then shoot.
*Backing away from a tight shot adds interest
*Avoid flying on your own downwash - it is never steady. During descent, have some lateral motion to avoid your downwash.
*Use "foreground elements" to add interest to shots.
*If the shot is not what you envisioned, stay with it - it may turn out better than you thought and, more important, the client may like it.
BUSINESS
*Set etiquette: show up way early, be prepared, check for insurance certificate at sign in. Be cooperative but have the last word on safety - offer alternatives to risky shots.
*YOU represent the whole MR community - act accordingly.
*Tim likes to bill the studio as "equipment rental", rather than payroll employee.He is there to "oversee" the equipment.
*UAV insurance may be available from "Transport Risk Management" insurance agency.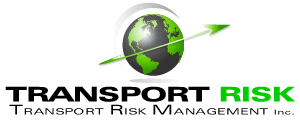 *After a day of constrained, precision on set, flying for others, Tim likes to cut loose with an overpowered 450 with a KK board.
CONCLUSION
We all learned a LOT from Tim and other industry pros in attendance. Whether sport flyer, casual aerial photographer, pro or aspiring pro, there was enough information to satisfy. I guess we didn't break anything because TIm was gracious enough to invite us back, and even bring our birds. Thanks to Tim and Mike for a good event.